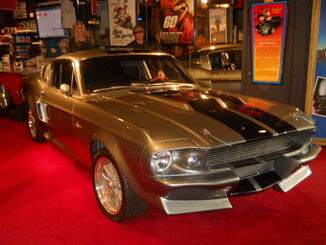 Over $250,000 was spent researching and engineering Eleanor. Cinema Vehicle Services of Hollywood California custom built and supplied cars for this movie. Eleven identically prepared cars were used for the 40 minute chase scene of Nicolas Cage Driving "Eleanor", with only seven surviving filming.
Having begun life as a concept drawing by Hot Rod designer Steve Stanford, brought to life by well
known designer Chip Foose and built by the talented staff at Cinema Vehicle Services.
Ad blocker interference detected!
Wikia is a free-to-use site that makes money from advertising. We have a modified experience for viewers using ad blockers

Wikia is not accessible if you've made further modifications. Remove the custom ad blocker rule(s) and the page will load as expected.