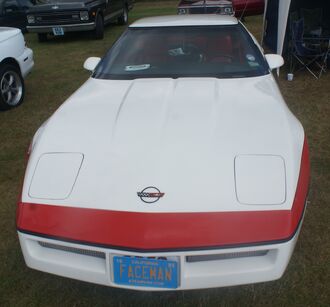 In the 1980's TV Show, The A-Team, one of the main characters named Templeton 'Faceman' Peck played by Dirk Benedict drove a Chevrolet Corvette C4.
The car is not seen in the episodes as often as the van because only two people can fit in it at a time. With the A-Team consisted of four members plus Amy or Tawnia (as well at times the people they are helping). As a result you didn't see the Vette that often.
You usually see the Vette when the team are just grouping together at the beginning of an episode or if the team need to go somewhere in more style than the van, for example, a posh golf club.
Ad blocker interference detected!
Wikia is a free-to-use site that makes money from advertising. We have a modified experience for viewers using ad blockers

Wikia is not accessible if you've made further modifications. Remove the custom ad blocker rule(s) and the page will load as expected.