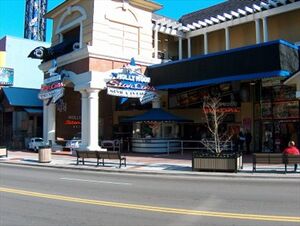 The Hollywood Star Cars Museum in Gatlinburg, Tennessee is one of a handful of Star Cars museums owned by George Barris. It contains over 40 different cars from TV and film as well as cars owned by various celebrities from Dolly Parton to The Beach Boys.[1]
Current Museum Collection
Edit
Previously Owned Star Cars
Edit
Ad blocker interference detected!
Wikia is a free-to-use site that makes money from advertising. We have a modified experience for viewers using ad blockers

Wikia is not accessible if you've made further modifications. Remove the custom ad blocker rule(s) and the page will load as expected.