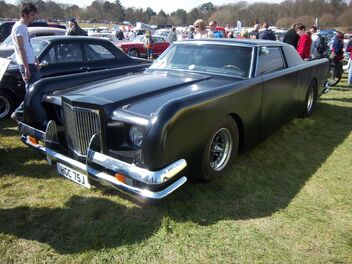 The Car
was a heavily modified Lincoln Continental which appeared in the 1977 film of the same name. The car was customised by 'kustom king' George Barris to give it a lower, more menacing stance, as the car, like
Christine
, was anthropomorphic and evil. The film, however, was not as successful as
Christine
.
The car inhabited fictional Utah town of Santa Ynez. In its first appearance it kills two cyclists cycling along a canyon, and kills over ten people by the end of the film. At the end the car is destroyed and a demonic visage is witnessed in the smoke of the explosion.
Ad blocker interference detected!
Wikia is a free-to-use site that makes money from advertising. We have a modified experience for viewers using ad blockers

Wikia is not accessible if you've made further modifications. Remove the custom ad blocker rule(s) and the page will load as expected.